Machine translation is essentially using a software system to translate text. There are various free and paid software and services. The best known is the Google translation application. It is free and saves a lot of time in the translation of documents. However, automatic translation does not have the same advantages as a professional human translator. Translation applications perform literal translation. However, for many types of text and especially for specialised ones, the use of the appropriate terminology and quality writing are essential.
The limits of machine translation
Machine translation tools are software or websites which translate a text or audio into other languages. Today, there are various types of machine translators. Google translate is the best known of these and indeed the most accessible, and includes various features, such as text entry and voice recognition. Artificial intelligence is constantly improving, but still has limits.
We observe that, in all languages, a word or an expression can have a completely different meaning depending on the context. Homonyms are just one example. Machine translation software perform word-for-word transcription. They usually fail to take into account the context of each word, expression and sentence. For this reason some resulting sentences have no meaning and or indeed any meaningful syntax.
Machine translation software cannot detect linguistic and cultural nuances. Indeed, there are expressions that are specific to countries and even regions. These are linked to traditions, culture, customs, and local habits. So the perfect translation does not actually exist in another language. The design of a machine translation system using artificial intelligence fails to integrate these subtleties. The objective of the system designs are automatism and generality.
In any professional field, automatically translating content into a foreign language has severe limits. Indeed, in legislation, taxation, finance and accounting, for example, there is very specific terminology that cannot be translated approximately. Failure to use a precise term reveals incompetence which informed readers will immediately notice. It is why automatic translation tools are not at all recommended for translating a professional article or documents.
The advantages of hiring a professional translator
Translating content using trained and qualified translators with many years of experience has several advantages. The main ones are:
The quality of professionally translated texts
Nothing can replace the human touch. This remains an immutable truth despite the advancss in technology. Indeed, human beings have a faster, more natural ability to learn compared to artificial intelligence. As they accumulate years of experience, the professional translator has acquires translation skills that allow them to provide high-value translations, and their knowledge continues to grow with time.
It is therefore important to enhance this human capacity for translation. Our human brains are able to adapt to the variations in specific orders that are made by clients. Moreover, humans have the emotions that computers are unable to immitate. Indeed, reading through a Google translation, the work of a machine is evident. However, readers need proximity.
Automatic translation apps are quite risky. One never knows what to expect. To obtain the quality texts required is very rare. On the other hand, it is quite common to get content with sentences that make no sense. Some automatic translators even end up providing false information.
The work of a professional translator is far safer for an accurate result. Initial conversations will define your expectations and requirements. Professional translators translate into their native language; they fully understand and respect the culture of the target audience. This is essential for the success of your communications and the quality of your final documents.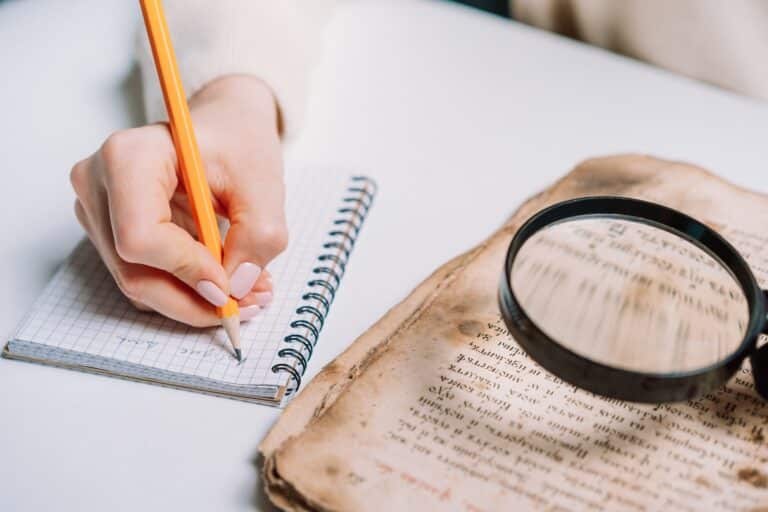 Additional services provided by a professional translators
Professional translators provide a large palette of additional services. In addition to the actual translation, the professional translator provides opinions and advice. Their experience allows them to offer tailor-made translation services . They adapt their work to your corporate image and can provide relevant proposals for the success of your communications and the perfect translation of your documents.
In general, a translation agency works with a network of professionals. As well as the essential translation service, they provide double proofreading service in order to provide impeccable work, free of spelling mistakes and typos. The translation agency also follows the layout of the source text.
Professional translation and flexibility
This is possibly the greatest asset of a professional human translator. There are various types of documents to be translated as your business grows. There are websites, contracts, terms and conditions of sale, confidentiality policy, and much more; texts which must be translated according to specific writing rules, depending on the source language and the target language. There is the substance, but also the form that must be respected.
Instant translation on Google translate considers only sentences. However, professional translators can adapt and evolve with each new order in a specific context. They can make improvements to the translated text to deliver increasingly specialised documentation suitable for the professional sector.
Professional translators uses specialised vocabulary
A true professional translator is the professional to consult to achieve a high-quality translation . They master specialised terminology and can communicate easily with your partners and customers.
Simultaneous automatic translation might be an interesting solution for SMEs and self-employed individuals. Its advantages are accessibility and speed. For example, one can use Google translation directly via an internet connection. However, this is certainly not the best solution available.
A translation using specialised vocabulary requires professionals and a translation agency. A translation agency employs translators translating into their native language and specialised in their field.